Our Team of Cardiologists
Dr. R.C. Khokhani
MD, FACC, FCSI, FICC, FISE, FICP
Preventive Cardiologist
He is a former Hon. Prof. of Medicine, LTM Medical College & Hospital, University of Mumbai. He was actively involved in clinical research and has evaluated most of the cardiac drugs. He has numerous peer-reviewed publications and has received awards and medals for his work. He has also contributed chapters in cardiology books on Statins & Hypertension. He was also on the editorial board of cardiology journals and has been a visiting faculty nationally and internationally.
Dr. M. Viswanathan
MBBS, MD, DM Cardiology
Interventional Cardiologist
He is an Interventional Cardiologist in Consulting Cardiac Practice since 1983. After graduating with a Gold Medal in MD (Cardiology) from Mumbai University in 1982, he started cardiac consultancy practice in 1983 with chambers in Chembur. He consistently practices Clinical, Non-Invasive and Interventional Cardiology. Currently, he is attached as a consultant Cardiologist to Jaslok, Breach Candy and S. R. Mehta Hospital. Dr. Viswanathan established a busy consultancy in Cardiology with emphasis on Ethical Medical practice.
Dr. Bhaskar Prataprai Shah
MBBS, MD, DM Cardiology
Interventional Cardiology
He is Leading cardiologist of Mumbai, known for his medical skill and professional expertise followed by his sense of service and calm & caring nature. An expert in the field of Interventional Cardiology, he has conducted several thousand Angiographies and Angioplasties in Mumbai. Having worked for over 30 years in serving his patients, Dr. Shah was the Founder of First Independent Private Intensive Care Unit of Mumbai – Ashirwad Heart Hospital in Ghatkopar. Even today he is known as the beacon for hope in Ghatkopar. Thereafter, along with his colleagues Dr. Ramakanta Panda and Dr. Sandeep Rane, he founded the famous Asian Heart Institute in BKC, Mumbai – which is ranked amongst the best cardiac care facility even today. Involved in the conceptualization of Jupiter Hospital, Thane, he serves as the Head of Dept. of Cardiology and is on the Board of Directors of the company since a decade. Dr. Bhaskar Shah also serves as the patron to Ascent Health Group which is the fastest growing Pharma Distributor and Supply Chain Company in the country. Serving as an advisory to multiple companies, Dr. Shah's professional achievements can only be outmatched by his brilliant contributions to the healthcare.
Dr. Mukesh N. Parikh
MBBS, MD, DM Cardiology
Interventional Cardiologist
an Interventional Cardiologist is into interventional and intensive cardiology practice since 1986. He is an MBBS, M.D. in General Medicine and D.M., Cardiology. He established Varun Cardiac Clinic in 1990, a state of the art ICCU with all facilities to manage any kind of medical or cardiology emergency. He attained advanced training in coronary angiography & angioplasty in 1997 at Kochin with Dr. K. K. Haridas, advanced training in intervention through Radial artery approach in November 2005 at Ahmedabad with Dr. Tejas Patel. He did his Post Graduate Diploma in Hospital and Healthcare management in April 2007, Post Graduate Diploma in Medico Legal System in April 2007. He is the Managing committee member in IMA NEBS (1998-2003), AMC (2000-2003), Treasurer, Hypertension society of India (2000-2003), Vice president, National Society of Preventive Heart Disease & Rehabilitation (2004), President, Ghatkopar Medical Association (2002-2005), IMA NEBS (2012-2013) and also established Varun Teaching Academy in June, 2006. Presently, he is attached with Smt. S.R. Mehta & Sir K.P. Trust Hospital, Fortis Heart Hospital, Dr. L.H. Hiranandani Hospital, Kohinoor Hospital and Godrej Memorial Hospital.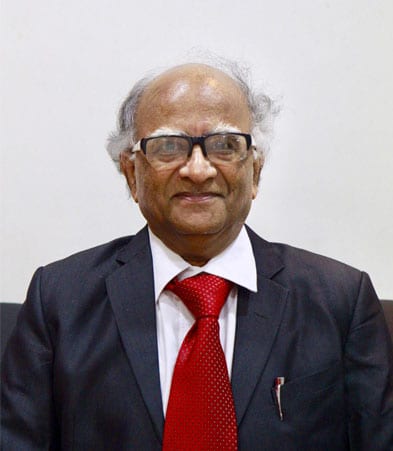 Dr. Jitesh Desai
MBBS, MD, DM Cardiology
Interventional Cardiology
Dr. Jitesh Desai, MBBS, MD - Medicine, DM - Cardiology is a Cardiologist in Ghatkopar West, Mumbai and has an experience of 27 years in this field. He practices at Harshil Heart Hospital in Ghatkopar West, Mumbai and Zynova Heart Hospital in Ghatkopar West, Mumbai. He completed MBBS from Lokmanya Tilak Municipal Medical College, Sion, Mumbai in 1980, MD - Medicine from Lokmanya Tilak Municipal Medical College, Sion, Mumbai in 1984 and DM - Cardiology from Lokmanya Tilak Municipal Medical College, Sion, Mumbai in 1988. He is also a member of Cardiological Society of India.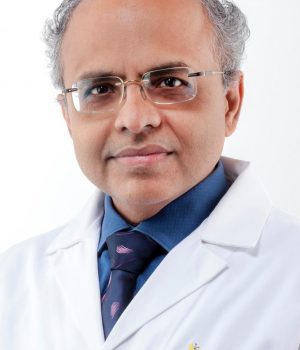 Dr. Nitin J Burkule
MD DM (card) DNB (card) FACC FASE
• Has done his graduation, post graduation from Mumbai University (GSMC, KEM hospital 1983-1992 & GMC, JJ group hospital 1993-1996).
• Fellowship in pediatric and intra-op echocardiography at Schneider children hospital, Israel. Yr 2000
• Fellow of American College of Cardiology 2010.
• Fellow of American Society of Echocardiography 2011.
• Director, Department of Cardiology at Jupiter hospital, Thane (M.S.)2007.
• Past President of Indian Academy of Echocardiography. 2014-2015
• Has original research papers on automated echo image analysis with IIT, Mumbai published in international Biomedical engineering conferences and journals.
• Conducted all over India several teaching workshops on all modalities of echocardiography
•He has written numerous text book chapters.
•Co-author of 'ASE guidelines of ASD and PFO evaluation' and IAE guidelines of 'stress Echocardiography in CAD', 'Comprehensive adult trans thoracic Echo', 'TEE in adult patients' and 'TEE in Cardioembolic stroke'.
Dr. Sandip Rane
MBBS, MD, DM Cardiology
Interventional Cardiologist
He is an Interventional Cardiologist with 32 years of experience in the field of Cardiology. He was the former promoter director of Asian Heart Institute and has been attached to Jaslok, Jupiter and Fortis Hospitals. Dr. Sandip has also performed complex angioplasties and has a number of publications in his name. His areas of interest are heart failure and pulmonary hypertension. He has been a post graduate teacher in cardiology and has keen interest in imparting knowledge to others. He is running a free clinic at the Shatabdi Hospital, Govandi and has fought a number of battles to preserve the environment.
Dr. Dhammdeep Humane
MBBS, MD, DM DNB Cardiology
Interventional Cardiologist
Dr. Dhammdeep humane is an eminent Interventional cardiologist practicing in Mumbai. He is DM and DNB in cardiology. Besides being an updated clinical cardiologist, he is also a thorough academician having various articles published in international journals. He has a special interest in the field of heart failure and its management
Dr. Rakesh Tirmale
MBBS, MD, DM Cardiology
Interventional Cardiologist
Dr. Rakesh Tirmale has completed his DM Cardiology from the prestigious B.J. Medical college and U.N Mehta institute of cardiology in Ahmedabad. He has been ex-registrar at the prestigious U.N.Mehta institute of cardiology and research center, Ahmedabad. With an overall experience of 10yrs in this field, He has performed all coronary interventions from simple to complex procedures, structural and pediatric interventions. He has a special interest in Primary angioplasty and heart failure. Presently he is working in various super specialty hospitals like Zynova heart hospital, Ghatkopar, MPCT Hospital, Sanpada, PKC hospital, Vashi, MGM Hospital, Belapur.
Dr. Sameer Pagad
MBBS, DNB Cardiology
Interventional Cardiology
Dr. Sameer Pagad is an Assistant Professor of Cardiology at Bombay Hospital. He has more than 10 years of experience in interventional cardiology. He is a Proctor for Rotablato/pacemaker implantation. He is post graduate teacher in cardiology
Dr. Nitin Bote
MBBS, MD, DM Cardiology
Interventional Cardiologist
Dr.Nitin nana saheb bote is a gold medalist in dm rank 2 in DM cet passed MD from bjmc sassoon hosp Pune
Dr. Nitin bote: special interest in coronary intervention and performed till now 2000 angioplasty
Our Team of Cardiac Subspeciality
Dr. Rishab Raj
MBBS, DNB, DM Pulmonary Medicine and Critical Care
Interventional Pulmonologist
Dr. Rishabh Raj is currently practising at K J Somaiya Hospital where he is an Assistant Professor in the department of Pulmonary Medicine. He is also attached to K G Mittal Hospital as a visiting consultant and is running a specialized Pulmonary Hypertension clinic at Mumbai Heart Clinic, Ghatkopar. He completed his MBBS from K J Somaiya Medical College, Mumbai after which he pursued DNB in Respiratory Diseases from Jaslok Hospital and Research Centre, Mumbai. He then completed DM in Pulmonary Medicine and Critical Care from St. John's Hospital, Bangalore. He also has a diploma in adult respiratory medicine (EDRM) awarded by European Respiratory Society (ERS). He has a special interest in Pulmonary Hypertension, interventional pulmonology, Interstitial Lung Diseases and Lung cancer. He is a trained interventional pulmonologist and has performed more than 700 Bronchoscopy and Thoracoscopy procedures. He is also trained in Endobronchial Ultrasound (EBUS) and therapeutic bronchoscopic procedures. He has a vast experience in managing Sleep disorders and has done more than 500 level 1 sleep studies. He has presented his research work at various national and international conferences and has been awarded 'the young scientist' award for the best paper presentation at a national level conference and a best presentation award at a state level conference.
Dr. Ruju Sunil Gala
MBBS, MD Medicine, DM Nephrology
Nephrologist and Renal Transplant Physician
Dr. Ruju Gala, MBBS, MD, DM is a Nephrologist and Renal Transplant Physician practicing in Ghatkopar Mumbai. She has completed her MBBS from Seth GS Medical College and KEM Hospital, Parel, Mumbai in 2014. She has done her MD Medicine from Lokmanya Tilak Medical College, Sion Hospital, Mumbai in 2017 and DM Nephrology from Sanjay Gandhi Post Graduate Institute, Lucknow in 2020. Her expertise lies in managing patients with Chronic Kidney disease, Hemodialysis, and Kidney transplants. She also practices at Zynova Shalby hospital, Ghatkopar and SRV Hospital, Tilak Nagar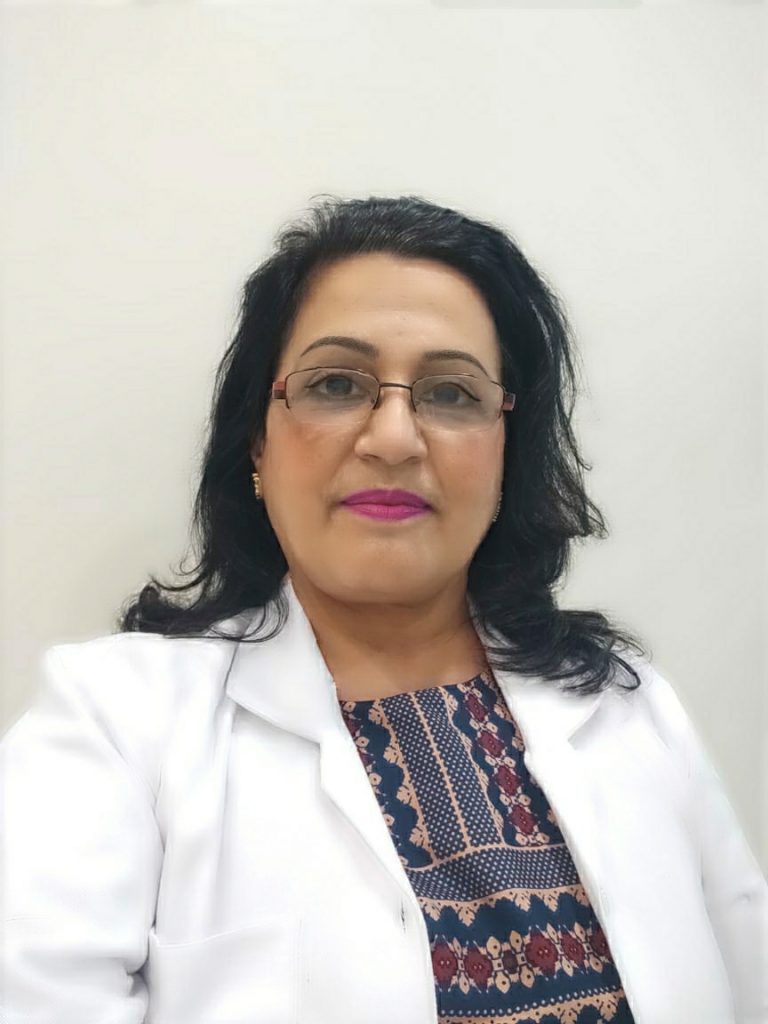 Dr. Manjeet Mehta
Dr Manjeet Mehta is a Medical Geneticist of national repute, having more than 30 years of experience from the world's top institutes. After completing her PhD in Genetics from Jaslok Hospital, Mumbai, she has obtained Fellowship from the Department of Medical Genetics, North York Hospital, Toronto and trained in Human Genomics at Yale Center for Genome Analysis, USA.  A leading name in genetics research in the country, she has been Principal Investigator with ICMR (Indian Council for Medical Research), and has several publications to her credit.    Genetics is a rapidly growing field which has the answer to several medical challenges, including conditions like Long QT Syndrome, Arrythmias, Sudden Cardiac Death, etc. Even lifestyle conditions like obesity, hypertension, diabetes and hypercholesterolemia are today known to have a genetic cause. All these conditions can be predicted precisely before any symptoms are observed.  Dr Manjeet Mehta runs the Genetic Center at Mumbai Heart Clinic.
Our Team of Cardiac Surgeons
Dr. Mahesh Singh
MBBS, FIMG (Australia), FCCP(USA),FICS(USA)
Cardiac Surgeon(CVTS)
Dr. Mahesh Singh. FIMG (Australia), FCCP(USA),FICS(USA). Cosns. CVT Surgeon. Hinduja Hospital. Khar.
Dr Singh is in practice since last 3 decades. He has performed more than 15000 cases out of which more than 6000 Off-Pump ( beating Heart) CABG. He has been trained and worked with some Indian and overseas greats. His foreign training began at University of Alabama at Birmingham (UAB) USA, with pioneers like Dr J Kirklin And Dr. A D Pacifico. In addition to various aspects of adult and Paediatric cardiac surgery, he was part of the Heart and Lung Transplant program. He subsequently worked with Dr. A E Farnsworth, Dr. P Spratt, Dr David Newman at St.Vincent's Hospital, Prince of Wales Hospital and Prince Henry Hospital in Sydney. Australia for ( FIMG) fellowship international medical graduate program.
He has pioneered minimally invasive procedures like LESS ( Lower End Sternal Split) and TOP CAB ( Thoracic Off-Pump Coronary Artery Bypass). In addition to beating heart surgery, he also has vast experience in Complex Adult Cardiac and Aortic Surgeries.
He has presented various papers at national and international conferences. Surgical Expertise.
- Pioneered Minimally Invasive Procedures.
- Beating Heart ( Off Pump) CABG.
- Total Arterial Revascularization.
- Minimally Invasive Surgery.
- Re-do Cardiac Surgery.
- Aortic Aneurysm Surgery.

Dr. Uday Jadhav
MBBS, MS, MCH
Cardiac Surgeon(CVTS)
Dr. Uday Jadhav is a Professor and head of Cardiac Surgery at Prestigious KEMH. He has performed more than 1000 Cardiac Surgery and has a number of Publications to his credit. He is a Post Graduate in Cardiac Surgery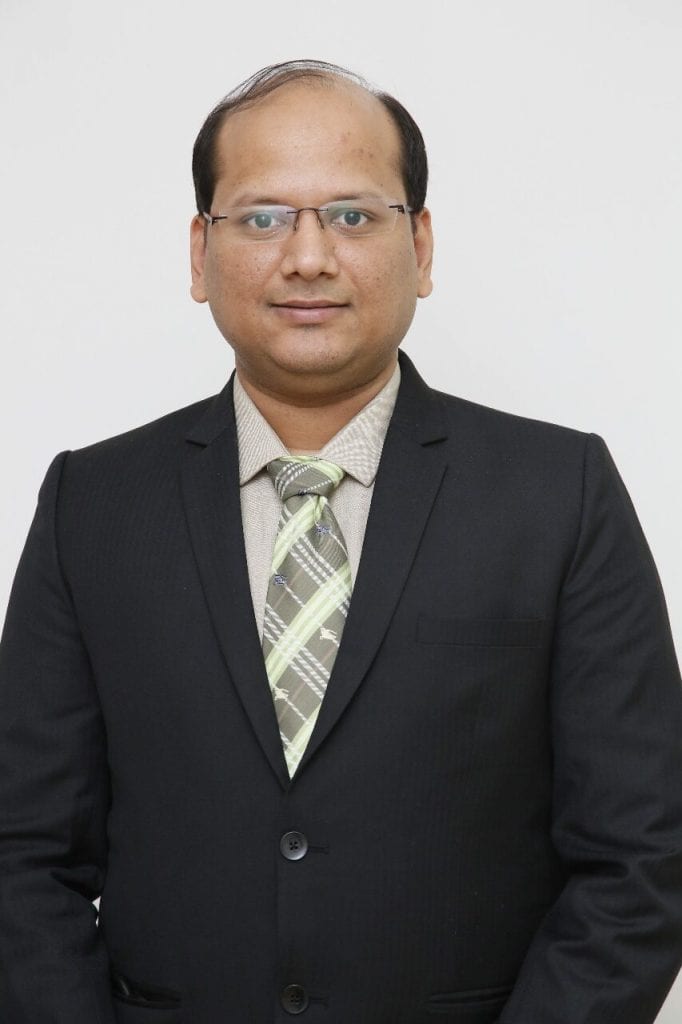 Dr. Manish Garg
MBBS, MS, MCh, DNB
Cardiac Surgeon(CVTS)
Dr. Manish Garg MBBS, MS (General Surgery), MCh (CVTS), DNB (Cardio-Thoracic Surgery) Consultant: Cardio Vascular & Thoracic Surgeon. Dr. Manish Garg is an internationally acclaimed heart surgeon and a Cardio Thoracic & Vascular Surgery (CTVS) specialist from Mumbai. He graduated MBBS from esteemed Seth G.S. Medical College & K.E.M. Hospital, and M Ch (CTVS) from TN Medical College & BYL Nair Ch Hospital, Mumbai. Dr. Garg gained valuable international experience by working at Mazankowski Alberta Heart Institute (MAHI), Edmonton, Canada, and at Royal Melbourne Hospital, Australia. Dr. Manish Garg has a lot of national and international Publications and presentations to his credit. Having performed more than 1000 Open Heart Surgeries successfully, his main areas of specialty include the latest Beating Heart (Off-Pump) Bypass Surgery, Total Arterial Bypass Surgery, Valve replacement Surgery, Redo Heart Surgery and Heart Transplantation. He is currently working as a Consultant Cardiac Surgeon at Bombay Hospital, Holy Spirit Hospital, Thunga Hospitals, BSES hospital and Mumbai Heart Clinic.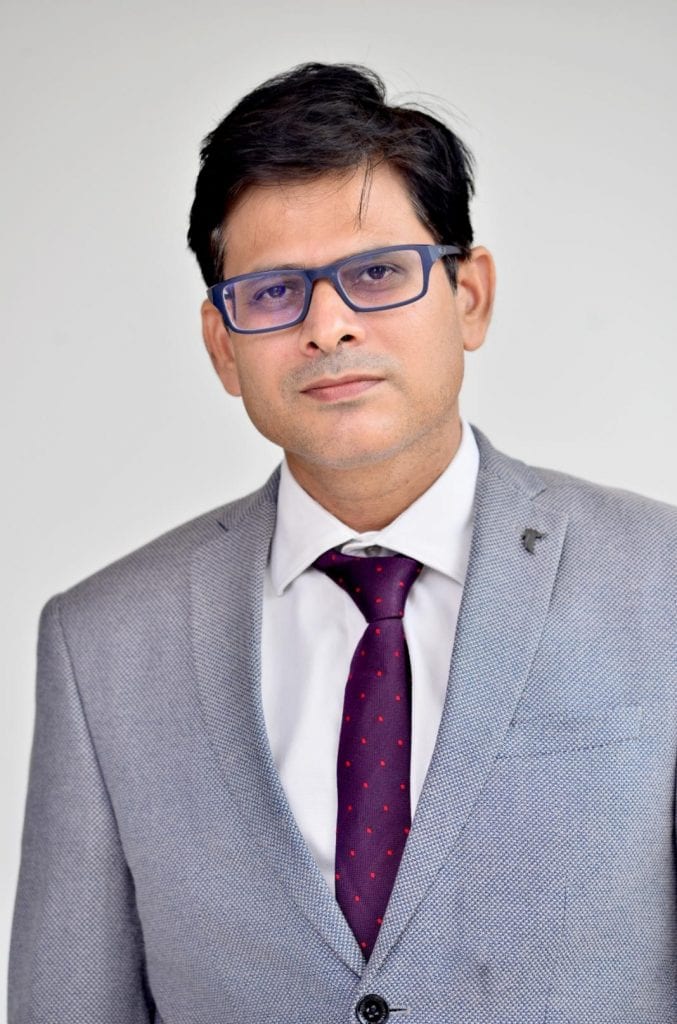 Dr. Arvind Singh
MBBS, MS, MCh
Cardiac Surgeon(CVTS)
Dr. Arvind Gahlot is a Cardiothoracic surgeon in Mumbai, well-known for his work in the medical field, since 2014 after completing MCH (CVTS) from grant medical college. He owns expertise in Vascular Surgery, Minimally Invasive Heart Valve Surgery, By-Pass Surgery, and Open Heart Surgery for Valve Replacement and Repair. With more than 1000 open heart surgeries independently in just 6 years, Dr. Arvind Gahlot has earned the respect of almost every practicing cardiac surgeon in Mumbai. Not only the bypass surgeries, his 100% success rate applies to valve repairs and replacements also. Apart from working for top Hospitals in Mumbai like H N RELIANCE FOUNDATION, SEVEN HILLS HOSPITAL, AIMS, FORTIS HEALTHCARE with more than 2000 cases. Dr. Arvind has also given endless lectures in medical colleges, attended several national and international conferences. Special Interest Total Arterial Beating Heart Surgery (MICAS) using LIMA & RIMA Surgery for diffuse triple vessel disease with severe LV dysfunction (20-25%) Re-do beating heart surgery Valvular Heart Disease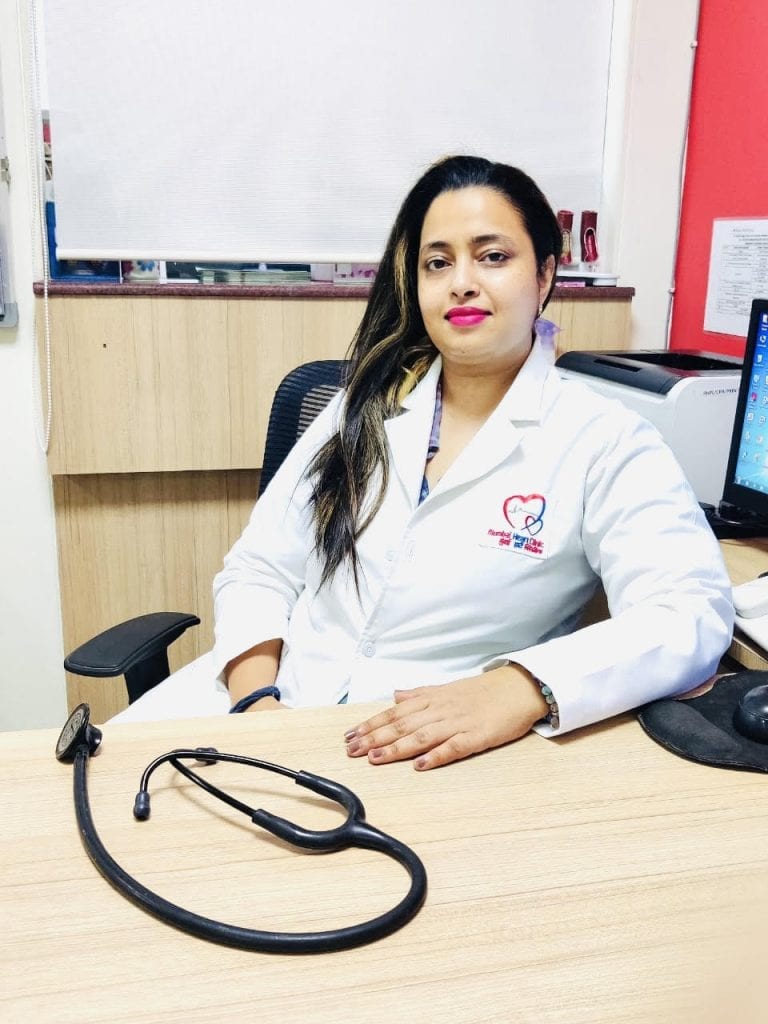 Dr. Kavita Rane
MBBS, Dip in Diabetology
Consultant Diabetologist
Dr. Kavita Rane is a Consultant diabetologist practicing for the past 13 years with deep knowledge of type 1 and type 2 diabetes, treatment of diabetic non-healing wounds and gestational diabetes mellitus. She has vast experience in nutrition and customized diet management and exercise planning as well. Additionally, Dr. Kavita has a Degree in Healthcare Management and is currently the Managing Director at Mumbai Heart Clinic.